SEO SERVICES
ProtoCom India, is an SEO Company that offers quality Search Engine Optimization / SEO Services and Internet Marketing Solutions. Our dedicated team of SEO Professionals Guarantee Top 10 search engine ranking on Google, Yahoo and MSN. Our SEO Processes are designed in view of the Google guidelines and we swear by Black Hat techniques. Our SEO services are 100% Google Panda and Penguin compliant and we have helped numerous websites to recover from Google Penalties.
Value For Money Plans
Browse through our search engine optimization plans, ranging from standard SEO packages for SME to custom designed Business SEO plans to cater to more aggressive search engine optimization campaigns. Our plans can be designed to fit your business specific requirements.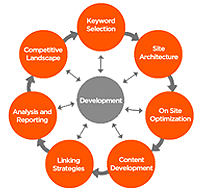 ProtoCom Search engine optimization Services are strictly driven by Google Webmaster guidelines and practices. Our SEO standards and Processes ensure that your website is in safe hands. Our SEO service methodologies are crafted through our 6 years of experience in this SEO industry.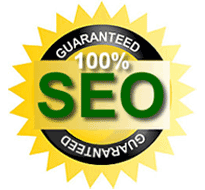 Your SEO Investment Is safe
Our SEO Guarantee simply states that our services are guaranteed; which means that we are not just verbally committed to deliver results, our failing to do so is covered by our guarantee; which makes us the only SEO Services Company from India that runs such a program.
Search engine optimization services, can be broadly classified into 2 broad categories; namely
On-page Optimization
Off-page Optimization
ProtoCom takes care of both the aspects when it comes to optimizing your website to rank high on the search engines, and when we say high we aim Top 8 at least.
Browse through our Search Engine optimization portfolio to understand what our SEO services are capable of doing. With the matchless expertise of our SEO experts, we have executed countless projects for which we have secured top ranking. Take a walk through the hall of fame. Esteemed Customers are:
padtal.com
onlinejaibhim.in
frankreporter.com
policemedianews.com
kalingialights.com
& much more.
At ProtoCom it is ensured that no Black Hat SEO Techniques are used to gain quick results, as we clearly understand that these practices can lead to partial or permanent disqualification of the website from the search engine.
To justify any SEO project it is important that their is good communication levels between the client and the project manager to add value on a regular basis, our SEO team work on a 24X7 basis ensuring a quick response rate to clients queries.
ProtoCom strictly follows SEO standards stated time to time by major search engines Google , Yahoo and MSN. Every SEO activity we perform is guided by set standards mentioned in Google Terms of Service | Yahoo Terms Of Service | MSN Terms Of Service. It helps us to ensure best search engine optimization practices to help clients having good search results and avoid any penalization and damage due to term violation.
SEO Service - Plans & Pricing
At ProtoCom, we have devised Standard SEO Plans to facilitate businesses to easily identify SEO plans as per their business requirements. The plans are divided along the website's weight in terms of number of pages and number of target keywords, thereby making it simpler for you to choose the right plan for your website. Choose a plan that suits your business needs and comes under your budget. What you will get with every plan you choose is dedicated team of SEO experts, guaranteed results and complete service satisfaction.

Choose from our Standard SEO Service Plans / Packages to fit your Search Engine Optimization campaign requirements.